You may have seen in the media the police are investigating a suspicious death at the Polaris Shopping Centre near our Bundoora Campus.
Below is a blog that was published last year, detailing the services of our security team here on campus, helping us 24/7.  We here at the blog felt it timely to remind you of your rights to feel safe on and around campus.
As semester 1 starts, you may find yourself staying later for group team meetings, quiet study, or getting resources from the library.  Perhaps you may not feel safe walking to your car if campus is quiet and dark, I know I don't.
I get these scared eyes on… seriously I am sure this is what I look like even just putting my rubbish bin out at night.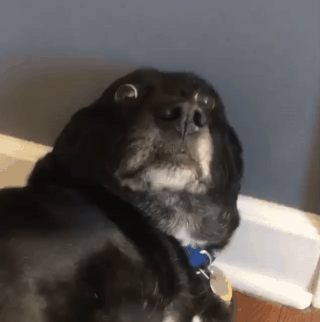 Source
So I thought I would visit our campus security office and find out how it is they are here to support us on campus. This information is also available on the La Trobe website, you simply search security.  Security is 24/7 across campuses and their details are listed on the back of your Student ID card.  Take the time to add campus security and Uni-Safe escort to your contacts in your phone.  That way you will always have it should you need it.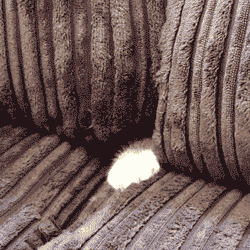 Source
Uni-Safe Escort
Worried about walking to your car after dark?  Don't risk it – Security Officers are available to escort students and staff after dark between buildings, campus car parks and local transport points.  You simply phone security on extension 2012 or externally on (03) 9479 2012.
Source
Emergency Response
For any emergency where there is immediate danger and police, fire or ambulance is required – we call 000.  Then call campus security (all campuses except Bendigo and Sydney) on (03) 9479 2222, ext 2222 or free call on 1800 800 613.  To read up on emergency procedures and critical incident responses check out this link.
Bendigo and Sydney campuses have different numbers for security.  Click here to find your campus details.
| | |
| --- | --- |
| Bendigo Campus | |
| Internal Extension | 8999 or 7999 |
| Free call External | 1800 077 043 |
| | |
| Sydney Campus | |
| Internal Extention | 70113 |
| External Phone | (02) 9964 6113 |
| Email | security.225es@navitas.com |
Check out this YouTube clip for more information for safety around campus:
IMPORTANT! You have a VOICE!
If you need support in relation to harassment, discrimination, violence or other forms of unacceptable behaviour by another student or staff member, you can call the Speak UP team on  (03) 9479 8988. For free, confidential counselling and referral support outside of 9am-5pm weekdays, call La Trobe's Support and Prevention Hotline on 1300 687 399. Read more about SPEAK UP via this link.
Stay safe everyone and remember to add these numbers to your contacts on your phone.