Have you re enrolled yet?  Take the time to check and double check that you have selected the correct core subjects for your degree/major and picked the right amount of electives.  Better to do this now, before  you switch off for the summer.
Did you know that the university held a subject selection fair in October, where you could come and get advice on what direction to take?  Thankfully if it wasn't on your radar, or you couldn't get there, most of the sessions were recorded and you can view these depending on your course. Each section below has a recording from the academic in your area and an Alumi who have gone before, is working in the field and have great tips on subject selection.
Microbiology:
Source
With career prospects in hospitals, pharmaceuticals, animal health, food production and environmental science there are a number of areas you can move towards within  your Microbiology Degree.  Are you interested in genetics, marine biology, pathology, virology, bacteriology, molecular biology?   Check out the subject selection fair information below to help you move towards the right decision for you.
Zoology:
Source
Working in park management, research, environmental consultancy, natural resource management or conservation, Zoology has a number of different pathways you can direct your studies.  Click on the links below to help inform your choices.
Genetics:
Source
The La Trobe Website, describes graduates working in areas such as "forensics and identification, ecology and the environment, genetic counselling, pharmaceuticals, species protection, biological pest control and bioethics".  Explore these links to find out more:
Computer Science and IT
Click below to hear from Dr Scott Mann and Matthew Felicetti:
Maths and Stats
Click below to hear from Dr Narwin Perkal regarding your future in Maths and Stats.
Biomedical Science
Source
With a number of major and minor options, you need to be informed early to make the right decision for your degree.  Click below and listen to Dr Suzanne Cutts discuss your pathway options.
Chemistry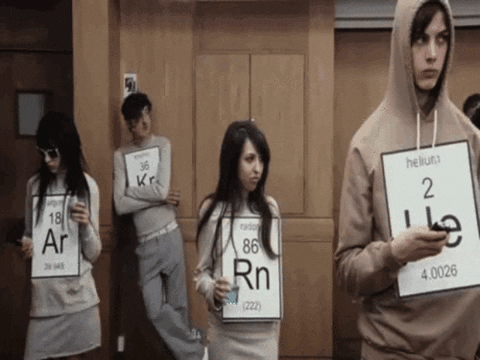 Source
Biochemistry
Dr Julian Pakay (introduced by Professor Robyn Murphy) has been at La Trobe since 2010 and has a rich background from which to inform your choices.  Click on the link below to hear from him and Alumni Georgia Atkin-Smith:
Agriculture
Click below to hear from Dr Tony Gendall from La Trobe Universities Department of Animal, Plant and Soil Sciences:
Animal and Vet Bioscience
Source
Whether you are aiming to apply for a graduate entry into Veterinary Science, or a job working within animal welfare, or quarantine, Dr Bert is a wealth of knowledge and his presentation along with Ellyse Noy (Alumna) will help guide you in the right direction for your studies and options available to you.  Click below to listen and be informed:
For those subjects that's weren't covered, you can ASKLATROBE and make an appointment with someone who can help direct you to the correct subject selection, or make an appointment for you to contact your Course Coordinator.
Enjoy the last week of exams!  We are almost there!