MENTOR…
It's a word we hear thrown around quite a bit, but have you actually ever thought about what it truly means, and how it can help as you move toward your career and away from study?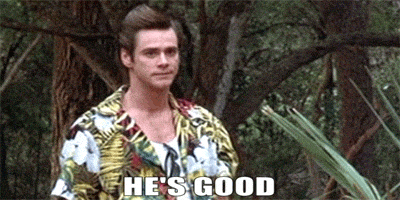 Source
I have had a mentor in a previous workplace and I have to say I am a big fan!  My mentor was assigned to me after a 12 month review, as they began to flag me for a promotion but wanted to ensure I was ready before moving into it, so that I had the best chance of making it work.  She was an experienced person whose helped me decipher what my needs were in order to skill-up so that the next phase of my role could happen.  She didn't just tell me what to do, but helped review what I was doing, how I was working and what I was strong at.  Our weekly meetings were really effective and I began to look forward to them as our relationship developed.
Mentoring is all about sharing knowledge, helping you develop, providing advice where needed, in order to help you attain your goals.
Why is it time for you to find a mentor?
If you're heading towards the end of your degree, Career Ready Advantage can connect you with alumni and other professionals and help you prepare for a career in your area of interest.  With so many graduates applying for the same jobs, making connections, having the right advice and support from you mentor, might just give you the edge you need over other applicants.
Source
Career Ready have over 300 mentors from fields including:
Nursing and midwifery
Psychology and public health
IT
Science research, engineering, and bio-medicine
Social services, allied health, and social work
Government
Education and teaching
Business: Management, Marketing, Accounting, Finance, Logistics and Human Resources
Law
Media and Communications
Source
What is involved?
You will need to be available for regular meetings with your mentor, either in person or online.  During these meetings you will received critical career planning support and guidance through a rewarding program of learning, networking and career development.
There are different ways to be involved, depending on where you are at with your studies and what your needs are.
Career Ready Conversations – consult with industry experts in a one-off conversation
Career Ready Mentoring Program – learn about different job options and career pathways, understand the skills and experience employers want, and become more confident choosing and applying for career opportunities.
Career Ready MBA Mentoring Program – As a La Trobe MBA you can expand your professional network, develop your professional skill set and accelerate your career growth
Source
or if you have any questions, email mentoring@latrobe.edu.au