Do you ever find yourself sitting around and chatting to fellow students about things your do and don't like about your subjects?  This is us definitely during our breaks before heading into the next class, eating our noodles or dumplings mmmm dumplings.
Source
Anyway back to what we need to focus on…
This is the kind of feedback La Trobe needs from us as students.  If you like what you have experienced, tell them so that they know they are on the right track.  If you have things you don't like… how else will change happen if you don't speak up?  Maybe you are not moved either way, your feedback is also important, as it helps our subject coordinators and the university gain an understanding of all student perspectives about the subject.
Subject Coordinators need our feedback
You may have noticed in your student learning guides, that subject coordinators include an overview of feedback from the previous students.  You see, they take this feedback very seriously so that they can make appropriate changes, and work towards continuous improvement of the subject.
I know we are all busy (hey I am so tired from essay writing I used the toilet spray as deodorant this week, and needed a second shower to fix that burn) but it is really important for La Trobe to hear what we have to say so they can use this as a reference point for change.
You won't be asked for long answers, and most of the survey is ranking from 1-5, so it really doesn't take long to do.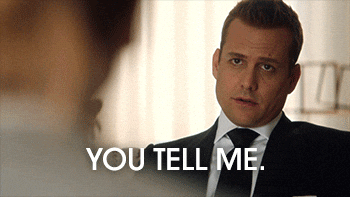 Source
So… Have Your Say before the 27th May, and tell your subject coordinators what you can.  It helps them gain insight into the student perspective of the subject, our needs, our ideas, what we loved and ways things might be improved.
Have a great weekend everyone!