Hey hey only 4 weeks to go!
Source
We are well and truly almost at the end of semester, but if you are anything like me your to do list is looking pretty full.  Here is a rundown of reminders to help keep your to do list in check as semester end approaches.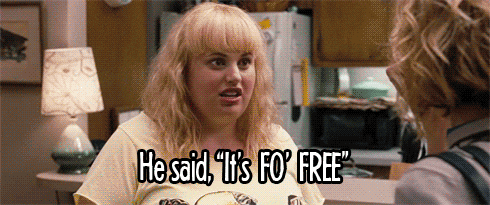 Source
#How2uni workshops – FREE
Feeling a little overwhelmed by exams or major assessments being due soon?  La Trobe run #How2uni workshops through the semester to help us as students get the help we need when we need it.
Here are some of the free student workshops that are coming up for the remainder of semester 1:
| | | | |
| --- | --- | --- | --- |
| Week 9 | Tuesday 8th May | 12-1pm TLC114 | Get organised for final assessments |
| | Thursday 10th May | 12-1pm TLC114 | How2 Prep for your exams |
| Week 10 | Thursday 17th May | 12-1pm TLC114 | Week 10!  Are you feeling stressed? |
| Week 11 | Tuesday 22nd May | 12-1pm TLC114 | How2 Prep for you exams |
| Week 12 | Wednesday 30th May | 12-1pm TLC114 | 7 Strategies to sitting your exams |
Register now via this trybooking link and get the help you need to finish well this semester.
Source
Student feedback – have your say
This is our chance to report on our experience of our subjects, the teaching, the facilities we use and of course the assessments set for us.  Our subject coordinators take this very seriously, and read their feedback so that they can continue to improve how La Trobe deliver these subjects.  If you are happy, say it, if you have suggestions on how things can be improved… this is your chance to be heard.  Keep an eye out in your student email for links to feedback forms.
 Source
EMS4WIL Information Sessions Bendigo and Bundoora Campus
Come and find out everything you need to know about Engineering Industry Placements.
subject information
process and timelines
support from the experiential learning team
industry partners
hear from a student
careers and employability – support to students
Bendigo: Thursday 10th May, 3-5pm in AS2 4.22 – video link to Bundoora BG445 Click here to register
Bundoora: Tuesday 1st May, 3-5pm in BG445 – video link to Bendigo AS2 4.22 Click here to register
Check your Semester 2 Enrolment
With the end of Semseter 1 approaching, before you get bogged down in study and holiday plans, just take some time to log into student online and check you are enrolled in your correct subjects for Semester 2.  If you need help, ASK La Trobe is ready to help.  You can drop in at the library, call them or start an online enquiry via their website.