Hey hey, how is week three treating you?  The reality of your workload may begin to set in soon, with some of our assessments being due early in the semester.
So how can we make sure we stay on top over everything so that it doesn't all build up to a week of tears and comfort eating?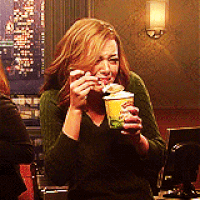 Source
Here are a few tips that I have found useful from others during my study to keep on track.
Source
Show up to classes
It might seem obvious, but showing up to class is the best way to ensure you are staying connected with your subjects.  Our workshop facilitators and lecturers often add useful hints and tips for assessments and are there to answer your questions.  Generally we have a group work element to each subject, so be a good group member and show up so you can contribute to your teams workload.  You just never know, some of your fellow students may end up being co-workers in the future, and you want to begin building networks with your teachers and fellow students.
Submit your Assignments
Again, you want to pass and stay on track so you need to hand in your assignments.  Things can happen so try and get a start on assignments early, do a little each week so that you don't find yourself up all night drinking coffee.  I like to do the hardest ones first, that way you feel like you are winning and finishing the week with the easier assessment task.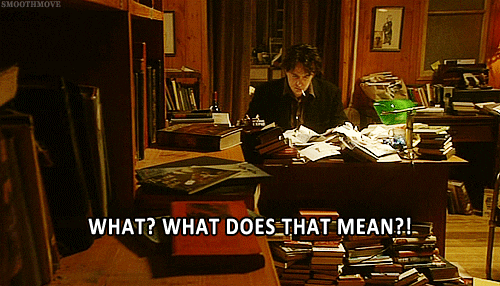 Source
Use the PLA (Peer Learning Advisory) service to help you plan and organise – they are available for drop in or you can make an appointment and get help with referencing, planing and understanding your rubric or grading sheets.  Follow this link for more information.
Plan to be flexible
If you are on track when things happen it is easier to catch up after getting sick, or having to work a little extra if your boss needs you.  If you stay on top of your weekly content and readings, if something happens, it won't hurt as much as if you are behind with lots of things due at once.
Source
Designate time for study
I actually keep office type hours even as a student due to other demands on my time.  I have set hours for new content (online lectures), reading and research for assessments.  Now this idea works for me, but certainly is not ideal for everyone.  My point is to find what it is that works for you, and commit to it.  My particular routine for study time leaves me my weekends to spend with my kids or go out with friends,  time for my part-time job and a little bit of a Netflix binge.
Source
Well good luck and remember there is lots of support around campus if you need it.  For more information about in semester support and study support follow this link or for student well being, click here for more information.