Hello and I hope you are enjoying O Week… It was so good to arrive to the campus feeling busy again.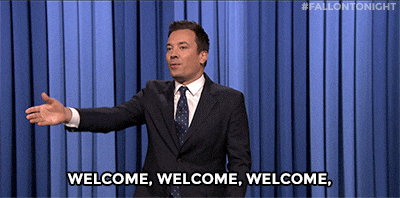 Source
So every now and again on the blog, we like to give you a rundown of reminders, as a sort of checklist to follow to keep you on track of what things might need to be done, or opportunities coming up.
Welcome to the first rundown of reminders for 2018!
Student Cards
First up, Student Cards.  If you haven't organised your student card yet, follow this link and be sure to get it done so you have it when you need it (especially for exams).  Plus, it gets you some great discounts.  If you are having any problems, contact ASK La Trobe for help.
Student Reference Group (SRG)
This is a great way to get connected and meet other students on campus. As a member of the SRG you get to drive the change you want to see by being a part of the SHE College advisory group, guiding new initiatives, providing feedback and suggestions on new programs and representing the student bodies needs.  Semester 1 Meetings will be held in PS1-221 Bundoora, and regional participants will be able to attend via video conferencing.  If you are available for an hour from 10-11am on Wednesday 28th March 10-11am, Tuesday 24th April and Tuesday 29 May please email Kaled with your interest on k.idris-said@latrobe.edu.au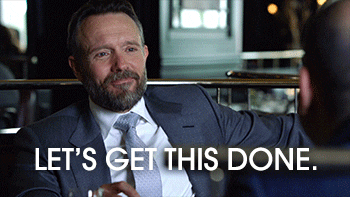 Source
Modules to Complete ASAP
There are two compulsory (you need to do these or your grades for other subjects may be withheld)  and one highly recommend module available for you to complete on the LMS.
Academic Integrity Module (AIM) – this one is compulsory so that you are informed about how to avoid plagiarism and academic misconduct.  Once you work through the information there is short quiz you need to complete.  You can find this module on your LMS subject page, subject code LTU0AIM.
Wominjeka Module – this is also compulsory to complete, and will open your eyes to Indigenous history, culture and customs.  This Module is designed to increase your cultural literacy and provide a connection to the cultural heritage of the land La Trobe University is build on. You can find this module on your LMS subject mage, subject code ABS0WOM.
Consent Matters – this is not compulsory however it is in my view essential viewing for all people using our campus.  I wrote a blog about this last week which you can read here.  This too can be found on your LMS page.
Source
Study part of your degree Overseas
You can  study part of your LTU degree overseas and get credits.  Combining study and travel sounds good to me.  You can choose to go for a semester or full year to over 150 destinations across 40 different countries. If you are interested in studying overseas there are exchange fairs being held on the Bundoora Campus Wednesday 11th April at 11.30 – 2.30pm in Union Hall, or at the Bendigo Campus, Thursday 1th April, 11.30-2.30pm in the Student Union Building. For more information follow this link or mail your question to studyabroad@latrobe.edu.au
Well that's it for this week… good luck for Week 1!