Hello it is almost time for Orientation, and then Semester 1 begins!
Ironically I just got back from giving some future students a bit of a tour around campus.  Seeing the lost look on their faces brought back memories of my first experience being on campus.  I had absolutely no idea where anything was or what direction to walk in.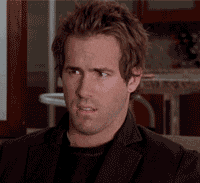 Source
I ended up speed walking in the wrong direction confidently, only to realise I was totally going the wrong way.
Thankfully there is a great app called 'Lost On Campus'.
You might see ads for it around campus and think, ah its all good I've got this.  Trust me… there will be a time when this little gem will save the day for you.
Take some time to down load it before Semester begins and check out all it has to offer.
You can search by Room numbers, campus, building name and get walking directions live like a GPS.  Perfect!  It will even give you an idea of distance to walk and how long it might  take to get you there.
The best news of all is… IT'S FREE!!!
Follow this link and download it to ensure you get to where  you need to go.
Good luck!