Hey… it's almost 'O' Week!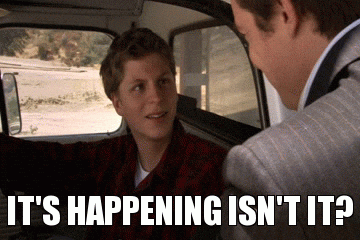 Source
Getting involved in Orientation is such a fun way to start uni.  We have free food, clubs and societies will be out and about, and the LTSU (Student Union) are also out to help you settle into uni life.
So, how do you know what to attend and where?
It all starts with the Orientation Planner
You can find a link to the Orientation Planner right here.
All you need to do is enter your name and email address to get started and select 'Make my Plan and off you go.
It will prompt you to enter your area of study so that the planner is personalised just for you.

Plan Builder
Now this is where it begins to personalise it all for your specific needs.
But wait, there is more!
Scroll down to add course specific information sessions.  It might say highly recommended, however, may I suggest you make these a compulsory attend as you will connect with more relevant staff, course specific information, students in your course (you might make a friend or two)  and bang… you are well on your way to a great start to your first year.
View My Plan
Then to view your plan and save it…click on the View My Plan, and you will see something like this that you can print out and carry with you.
Orientation week is a lot of fun if you get in and get involved.  You find out what you need to know to get started and have the opportunity to navigate your campus .
Have fun!  For all you need to know about getting ready for uni, check out this link.