Want to stand out amongst other students?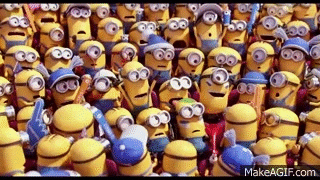 Source
Do it the right way!  Student Leadership Opportunities are a great way to boost your skills, and make connections that will help you when you stand out for all the right reasons when you graduate.
So, if you have completed at least 1 Semester of your Bachelor degree, read on.
Source
International Student Leadership Committee (i-Lead)
If you are a leader, able to take initiative and would like to contribute to a positive student experience for all La Trobe international students, then this just might be the volunteer role for you.
International Student Services (ISS) deliver an extensive range of programs and events designed to support the international student body and are looking for 12 students to form the i-Lead Committee in 2018.  Selection is based on your written application, a set of criteria and an interview.  The committee will be consituted by students from all campuses, ideally students from a broad range of academic disciplines, year levels, cultural backgrounds and equity groups.
Source
i-Lead will:
provide ongoing consultation to ISS staff, through focus groups, on all matters related to the international student experience
assist in the planning and delivery of ISS programs, projects and events
have opportunities to propose, develop and implement their own programs, projects and events
contribute to the activities of ISS as requested
meet regularly, with a predetermined agenda and subsequent actions. Meetings will be chaired and minuted
be supervised and mentored by ISS staff
receive training relevant to the position
How membership benefits you
Source
Members of the ISS i-Lead Committee will gain significant professional skills to help them standout amongst other graduates. All members will receive free training relevant to the duties and responsibilities of the Committee. Membership will enhance your employment profile and your contribution to La Trobe will be formally recognised by La Trobe University. Regional members will receive free travel and overnight accommodation for training and to attend at least one face-to-face meeting.
Are you elegible to apply? Take a closer look…
Source
Must have completed at least one semester (Bachelors) and not be entering the final semester of final year (all levels). First semester coursework postgraduates are eligible; HDR students at any stage prior to their final twelve months are eligible.
Minimum WAM 65. HDR students must have satisfactory progression.
Must be available for a 12 months membership and can commit to at least two hours every 4-6 weeks
Must be available to attend compulsory training and induction (dates TBC, likely late-March/early April 2018)
Must complete application form and (if selected to next stage), attend an interview (interview dates TBC, likely mid-March)
Source
Complete the application form via this link.
If you have further questions, you can contact Kylie via email on k.ligertwood@latrobe.edu.au
Applications close 5pm 11th March 2018.