Looking for a part time role to start in March 2018?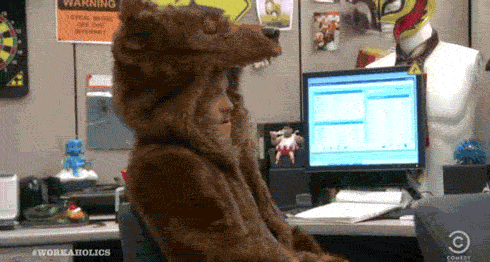 Source
Then read on…
As part of the L'Oréal Australia Corporate Communications team we seek a For Women in Science coordinator.
They are looking for an enthusiastic individual either recently graduated or currently completing a post-graduate degree in a STEMM-related field (hard sciences only). This position is ideal for someone who has a passion for both science and communications and enjoys working in a fast-paced environment.
The For Women in Science Coordinator will work closely with the Corporate Communications team within L'Oréal Australia to oversee and coordinate the L'Oréal-UNESCO For Women in Science program.
Position Details:
The L'Oréal-UNESCO For Women in Science program was established in 1998 at an international level. In 2007 the Fellowships were launched in Australia and New Zealand.  Follow this link for more information about the program.
Term: 8 month contract (2 days per week)
Commencement date: March 2018
Salary – $50,000 pro rata
Responsibilities will include:
Application process –  Monitoring and maintaining the Fellowship online application system 
Using a Content Management System to manage the online applications (training will be provided) 
Responding to and monitoring enquiries about the Fellowships (both on email and by phone) 
Reviewing and allocating applications to the Jury members 
Liaising with shortlisted candidates to gather letters of reference  
Researching new stakeholders for program/application promotion
Event management – Assisting L'Oréal team with logistical arrangements for Jury meeting (flights and hotel bookings).  Assisting with coordination of the For Women in Science ceremony and Girls in Science forum – including travel arrangements, itineraries and liaising with key contacts at partnering institutes
Communications:
Ability to digest complex scientific content and translate in layman's terms for speaking notes and press releases.
Providing scientific expertise to our internal and external stakeholders outside of the scientific community
General:
Monitoring and maintaining contact databases (Universities, Institutions and academic staff) 
Updating For Women in Science website 
Providing regular update reports to the L'Oréal Australia For Women In Science team  Run and manage the Mentoring program
Essential skills required:
Academic background: Recently completed or currently completing a post-graduate science degree (within the hard sciences).
Project management: Excellent organisation and prioritisation skills – able to work independently and effectively to meet deadlines, to manage ad-hoc projects that arise and ability to manage time in a flexible manner
Administration skills: Excellent Excel and Word skills, happy to use a Content Management System for online applications from candidates
Scientific knowledge: Understanding of science, technology, engineering, mathematics and medicine (STEMM), and a good understanding of Australia (and preferably New Zealand) academic research careers.
Database knowledge: Ability to work with various databases. Knowledge of data selection processes and data analysis.
How to apply:
For any enquiries about the position please contact Kiera Flynn on 03 8680 0017 or kiera.flynn@loreal.com
To apply: Please send your application letter and CV to Kiera Flynn, no later than December 15th 2017: kiera.flynn@loreal.com