There are some great prizes on offer for Cybersecurity, Computer Science and IT Students!
Source
Ok well not everyone… but there are some great things up for grabs and opportunities to be gained… Interested?  Read on…
What is it?
The CodeVita Challenge is a global coding contest by TCS to let students shine from across the globe and win great prizes and opportunities.
Source
This is an excellent opportunity for the students to compete at a global level and showcase their programming power. The competition starts on December 9, 2017 and closes on December 10, 2017 in ANZ.
This is an individual contest and will have two rounds. Each participant will get 6 hours to take up the contest:
Round 1 – Participants will get a series of programming challenges to solve. They will also get a rank basis performance
Grand Finale – Global round, combined ranking will be done. Top contestants will be invited for the finals.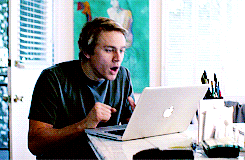 Source
Last year the participation was from over 40 countries and around 3908 institutes focusing on programming languages like Java, C, C#, Perl, Python, Ruby, Javascript, PHP, Julia and more. Registrations are invited from students in undergraduate/postgraduate disciplines from engineering/science background with any specialization.
What's in it for Students:
Global ranking within top coders
Cash reward for winners and runner up
Job offers for top coders/Internship opportunities as applicable
Opportunity to showcase programming skills
Good luck – let us know here at the blog how you go!
1