I don't know about you… but mid-semester break feels so long ago, and we have less than three weeks to go until SWOT Vac and Exams.
So… how do you plan on finishing your semester off?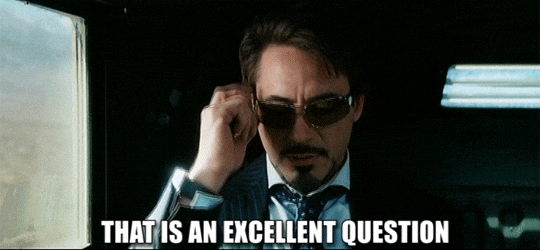 Source
I have pretty much cancelled my social life for the next 3-4 weeks, making sure I am well rested, focussed – after all it is only a few weeks.  In fact just last night one of my friends asked me if I wanted to go for a quick drink next week… my response was along the lines of… "in a few weeks time I promise I'll be a better friend".  They are all on board for an end of exam celebration with me too, so that is something to look forward to.
So, here are  a few hints to keep you on track for the next few weeks an into Exam block.
Check Exam timetable
Source
First up, check your exam timetable and make sure you know when and where your exams are.  I had a friend during first year who misread the timetable and was unable to complete the exam as he arrived too late! So, check and recheck, and organise work and life around them.
Cut back on the social activities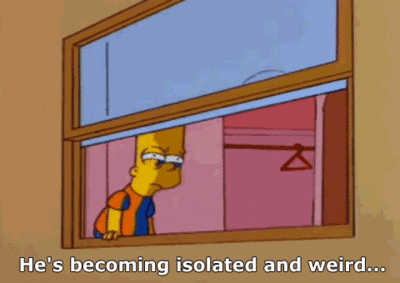 Source
This is the thing I find the hardest as I really hate missing out.  But instead of being available, my friends just know I need a few weeks to finish well and then I can hang out again.  I  have 2 children too, so I need to be super careful not to over commit to other things and leave less time for finalising assignments an preparing for exams.  Let's face it… it's just a few weeks.  Still take time for yourself though, breaks from study help… but just keep it to a reasonable amount.
Seriously you don't want to end up like this guy in the last weeks of class…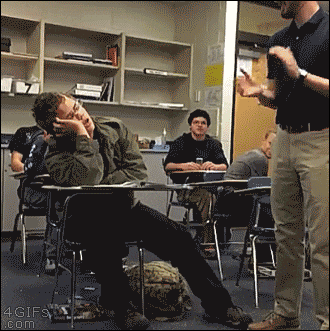 Source
Get stuff done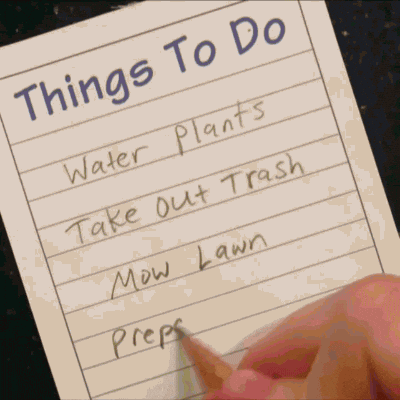 Source
First of all.. I wish I had a dog this awesome to help out – then I would have no excuses not to get some assignments finished off.  But I am not talking about housework, or planning holidays, here you will actually need to get the books out and get some uni work done.  If you are anything like me,  your house/room will be immaculate and you would have cleaned out your cupboards and drawers until there is nothing left to do but actually get some study done.
Look at what you have left to do, write it on your to do list or calendar, and just work your way through.  I put my work in chunks so that I don't lose concentration, and still actually retain and learn what I am reading.  Just an hour at a time with a break works well for me… figure out what works for you, so you don't find yourself with too much to do in Week 12!
Get help if you need it
Source
Don't wait for SWOT Vac to do this…. get help now if you need it.  Ask your lecturers/workshop facilitators for clarification on anything that you need help with now.
Or tap into some of the free services offered by La Trobe to support students:
Student Development Advisors (SDA's)