Hey there readers….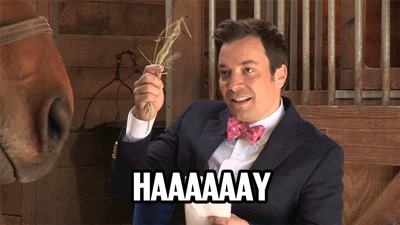 Source
…and I hope this blog is finding you all well and truly settled into Semester 2.
I was chatting to a couple of our new students starting mid year during orientation about getting involved around campus.  In dawned on me that this was something I struggled with when I first started, and really took me until my second year to feel really connected to La Trobe as a student.  Uni is not just a place to study, but we form friendships, network with future colleagues and if your up for it… have a little fun.
Source
So… here are a few ways you can get connected/involved around campus… and no I am not talking about your wifi but that meme was too cute to leave out.
Student run clubs and societies
Check out the LTSU page for information on lots of different clubs and societies you can join.  They aren't just academic, but clubs that speak to your interests and hobbies.  This is a great way to connect with other students with similar interests and make some great friends.
Find your people and follow this link.
Volunteering
Volunteering is a great way to add to your CV.  Beyond this, you learn team work skills, organisational skills and continue to develop your learning outside of the classroom.
Source
The Student Reference Group – this is a great way to have your voice on ideas and programs the uni are looking at to support us.  What better feedback is there than that of a student?  They need us to ensure they continue to meet our needs and expectations.  If  you are interested in being a volunteer on this committee email Kaled on K.Idris-Said@latrobe.edu.au
Connect Volunteers – The student engagement team aim to provide a smooth transition into uni life for new students.  As a volunteer you are trained and supervised, allowing you to develop new skills like team work, leadership and public speaking.  For more information on how to get involved follow this link.
LTSU are always looking for students to volunteer and help out with
student theatre and film
welfare
peer support programs
events and activities around the Bundoora, Mildura and Shepparton campuses.
More information can be found on the LTSU website
Unitemps La Trobe
If you are looking for work in the area, it might be worth checking out the Unitemps webpage.  This service is here to help you find casual, part-time, short-term work or a paid graduate internship.  Based on level 2 of David Myers East building Bundoora, they have consultants ready to help you.  You can register with Unitemps via this link, and book into their compulsory Unitemps introductory workshop via CareerHub.
Source
There is actually a great workshop running on Tuesday 22nd August 1-2pm in TLC114 – register via this link and scroll until to see the workshop titled 'My Career'.
Happy studying this week!
0