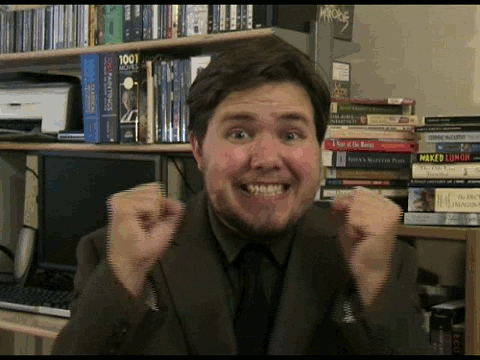 I have been lucky again this past week, to chat to another student who is working on campus. He's involved in a service for students, that is here to help us gain the skills we need to be better scholars in training.

Jarah is a Peer Learning Leader (PLL) for the Peer Learning Advisors (PLAs) at Bundoora campus, currently studying his 4th year of a Bachelor of Teaching in Primary Education. At the moment, he is focusing predominantly on Children's Literature, and he is really keen to do further studies around social media and the arts in education, which may lead him to complete a Masters.
I met up with Jarah last week to discuss what the PLA Service is, and how his work there has helped his own skill development.
Melinda:  What is the PLA Service?
Jarah:  The Peer Learning Advisers are, as the name implies, students at the university who can advise you on your general academic work, either in a one-to-one drop-in consultation or specific skills-workshops.  So if you are a bit unsure about how you might go about writing your essay or doing an annotated bibliography or perhaps a literature review, we can help out with those sorts of things.  We have tonnes of really good resources that we can point you to so you can actually become an autonomous learner. We try to have PLAs from a number of varying areas as well so you can consult with someone in the same discipline.
Melinda:  How did you hear about it and what made you get involved?
Jarah:  I actually started my degree in Mildura, at the rural campus and, in my first year was introduced to a program that many Education students will be very familiar with; the program called 'PebblePad'.  It's an online portfolio system. I found it quite easy to use and helped people in my class use the system and one of my lecturers approached me and asked me if I had considered being a PLA.  She said to apply in my second year and after going through an interview process, where they ask a number of questions around what you would do in this scenario or how you would go about answering a variety of academic questions, they offered me the job. Then you go through training and you are well equipped once you reach the desk.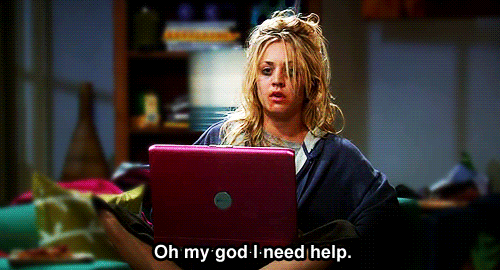 What in your experience are the most common issues students come to seek help for from a PLA?
The major one would be researching and referencing – how do I go about searching an article that I can use in my essay?  What is a peer-reviewed article?  What is appropriate to put in my essay?  Also, how do I use APA6 referencing, Harvard reference and AGLC? How do I structure an essay?  These would be the main issues students come to the PLA with.
Melinda:  What advice would you give 1st year students that might help them stay on top of things moving into Semester 2?
Jarah:  Come and ask questions!  If you are unsure where to start, just come and check either with your tutor, check your LMS forums or come and ask a PLA because that's what we are there for.  My other tip would be to get started on your planning early – those are my top two tips.
Melinda: What kind of professional skills have you developed as a result of this program?
Jarah: I would definitely say at the top of the list would be professional communication.  As a PLA you are obviously talking with students all the time and you need to be professional in your demeanour, but at the same time as a PLA Leader, you communicate with people higher up in the ranks and those people on the ground as well.  So definitely communication and professionalism are skills you develop.  We also provide a lot of training and workshops and things like that, so it really develops your academic skills because whenever you teach something you need to know about it.
Melinda:  How will this help you with your chosen career pathway?
Jarah: Education is my career pathway, whether that be in a primary setting, secondary or even tertiary education, as a PLL and a PLA you do get opportunities to provide workshops and lectures.  As well as that you are providing a one-on-one consultation with students, and that is going to improve so many different aspects for career pathways. Both the PLA and PLL positions also give you the opportunity to work as part of a team working towards common goals that are often much bigger than an individual employee. This obviously develops your communication and collaborative skills that are vital to the teaching career.  I can also put university employment on my CV which looks great.
Melinda: What would you say to anyone considering becoming a PLA in their 2nd or 3rd year in the future?
Jarah: If you are considering it, apply.  Email us and let us know you are interested, and even though we are quite full at the moment, we can always keep you on file, because we never know when we may be able to call on you!
To find out more about the PLA Service, follow this link.  They have drop-in session times at the library, so why wait?  Drop in and get the skills you need to improve your academic work.