Hello hello!
We need your help! Some of our first year students may not have discovered some of the hidden gem study places around campus. So we want to hear from you…
Where is your favourite place to study around campus?
I was sitting in the library on Saturday doing a little research for an assignment and my mind began to wander thinking about the blog and what I may write about next… and I started making notes on where is my favourite place to study and where am I the most productive?  Clearly for me it isn't the library… just look how beautiful my favourite spot is on a sunny day…
If I was to study at uni between classes, the Japanese Gardens, is so peaceful.   Located in between the two Peribolos East and Peribolos West buildings, these grounds are quiet and when the sun is out, I am just happy to be out of a normal work environment and feeling relaxed.  I get so much reading done here… if I need a lot of other resources however, indoors as the Indigenous student services centre is great!  It too is a relaxed atmosphere and there are lounges to sit and read at rather than always being seated at a desk.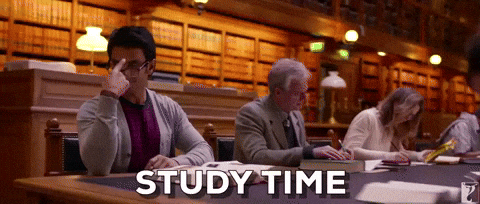 Do you head to a student club lounge or the TLC building, the library, or a coffee shop?  Let us know in a comment below, where you prefer to study!
Happy Mid Semester Break Everyone!
I don't know about you but I am ready for mid semester break, just to catch up on a little reading and research to get back on track.  If I am brutally honest, its the ability to stay in your PJ's a little longer and sit on my floor, notes everywhere and begin to prepare for the end of Semester Exams in between watching Outlander on Netflix.  Having a break from normal routine is good to recharge a little before the heavy workload of the last few weeks begins… enjoy!